So happy to announce that my wedding photo from Aubrey and Brian's amazing Ice Bucket Challenge wedding in NY is nominated for picture of the month in October for Wedding Community in the UK! How funny is it, that this day lands on election day in the US as well.. haha. If you have 5 seconds, I'd absolutely love a vote up there  =)  It's image #12, just to make it easy for you, if you want to just scroll to the bottom and vote. 

There are some spectacular wedding pictures internationally up there, of course.. my wedding image is just up there due to my couple's awesomeness. You can click here or the image below to get to the voting page. As always, thanks so much for all your support!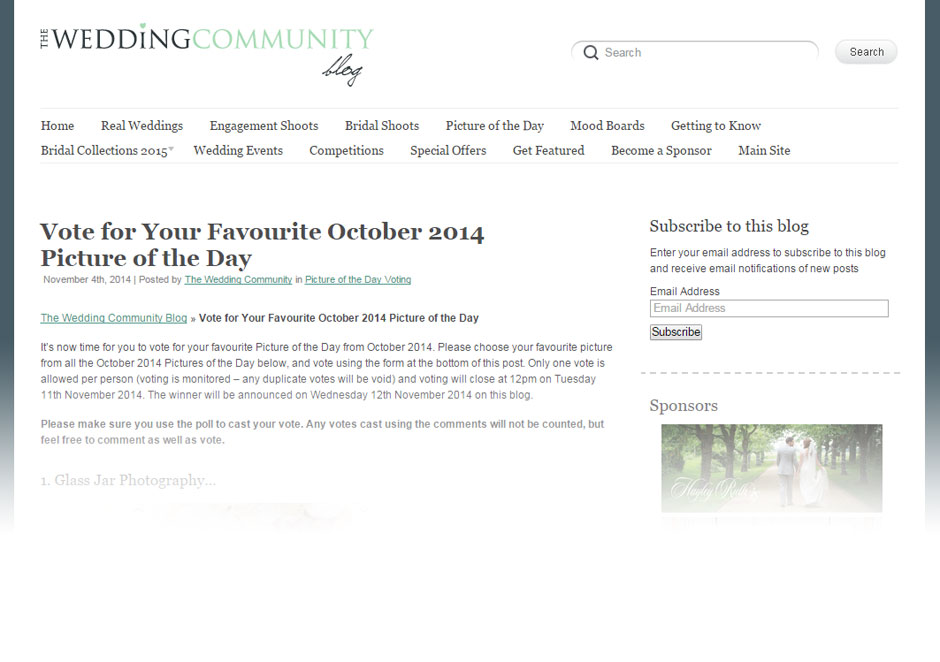 —
If you enjoy Hendrick's wedding pictures, please LIKE our wedding photography Facebook page. Hendrick is a wedding photographer based in the Hudson Valley, NY.  specializing in modern and contemporary boutique fine art wedding photography with a documentary and photojournalistic approach, seeking to capture beautiful imagery stealthily and with a low-profile.  His dedication to his craft is paralleled only by his desire to make sure his couples are comfortable and well-taken care of.   He frequently provides CT, NY, and NJ wedding photography, and is available to travel for destination weddings worldwide.  For a little more info on Hendrick's wedding photography, visit our FAQ page or click CONTACT above!